SADES in Global Sources Electronics (11-14 Oct, 2016)
This autumn, Global Sources Electronics Fair was held in Hongkong, Asia World-Expo, Oct 11th – Oct 14th, attracting many companies in Electronic Industries.
SADES team went to Hongkong for attending this event as usual, showing the updated technologies and products. With the special design booth in 3H24, SADES provided the classic products and new arrivals to visitors for experiencing.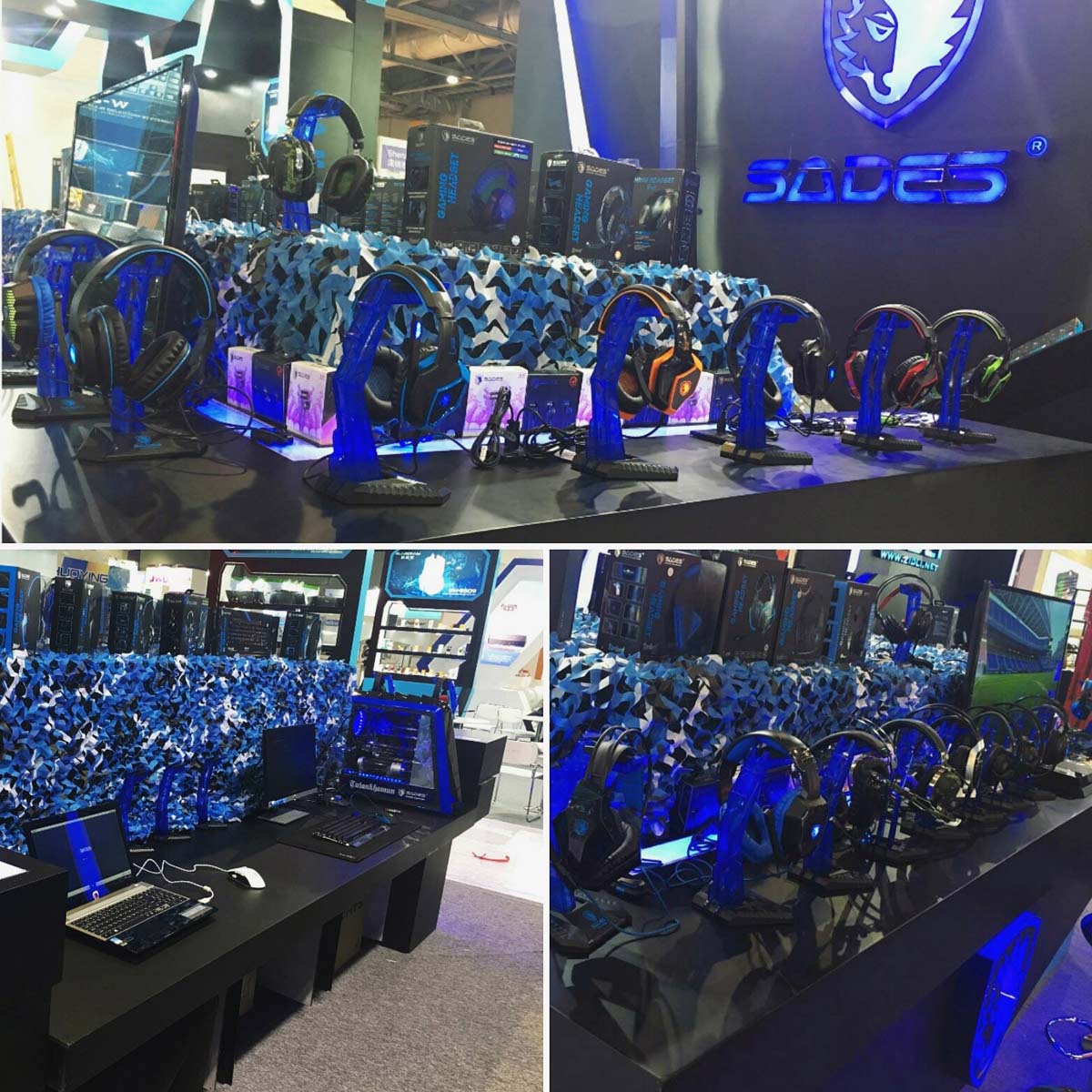 The VR & Experience Zone was available during the event, which makes the visitor have further understanding of the latest gaming peripherals.
It's a great time to meet the awesome ideas, designs and technologies during this event. The newest gaming headsets from SADES were also displayed here. SADES will keep moving to progress and grow up together with the gaming peripherals industries.