What "Whisper" reach your ears ?
"Whisper",as the meaning it delivers,soft voice,a sough of poetry or writing .
The Whisper has everything you'd expect from a wireless gaming headset, ultra-high-quality audio, long battery life, fast charging, and a comfortable fit. Also, it has an attractive design with stylish lighting that makes you refreshing in the game.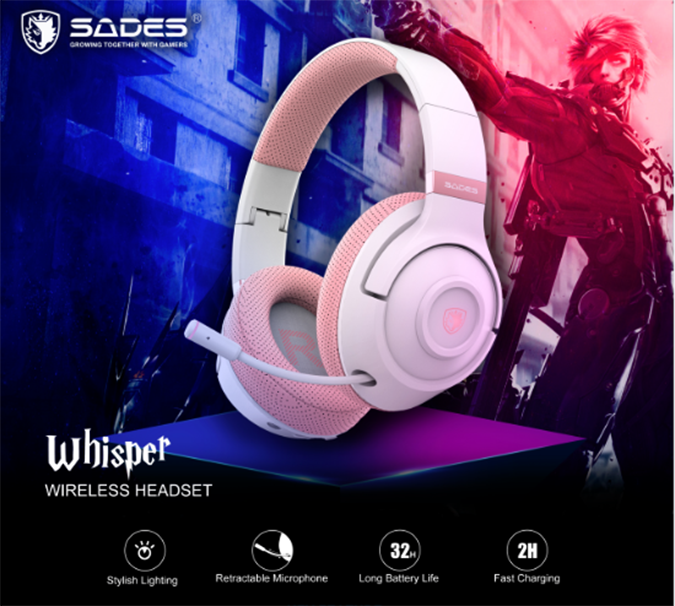 Ultra high quality audio and sound
The 40 mm speakers have high sensitivity, allowing you to receive any sound detail. The retractable microphone picks up and delivers your voice clearly. You can communicate accurately with your teammates.
Soft earmuffs and adjustable headband fit the ears and head well, reducing the pressure on the head for prolonged use.
Long battery life and fast charging
The Whisper feature has 32 hours of battery life. When the battery is exhausted, it can be fully charged through the Type-C interface in just 2 hours.
Folding ear cups for easy portability and save storage space.
Plus, lights, volume, and microphone controls are all within easy reach on the ear cups.
Whisper comes in two versions. Cool and classic black and blue; cute and dreamy white and pink. Stylish blue lighting makes it lively and vibrant.