SADES first gaming mouse GUNBLADE goes on sale now
In Feb 2017, SADES integrates the first gaming mouse Gunblade into SADES portfolio of products, in order to satisfy gamers with different demands in games.
Gunblade is a snappy optical gaming mouse. 4-level adjustable DPI setting and report rate setting are available for precise control. It offers programmable buttons and comfortable ergonomic handle. Optional backlit mode and DPI Indicator light are designed to enhance gaming atmosphere.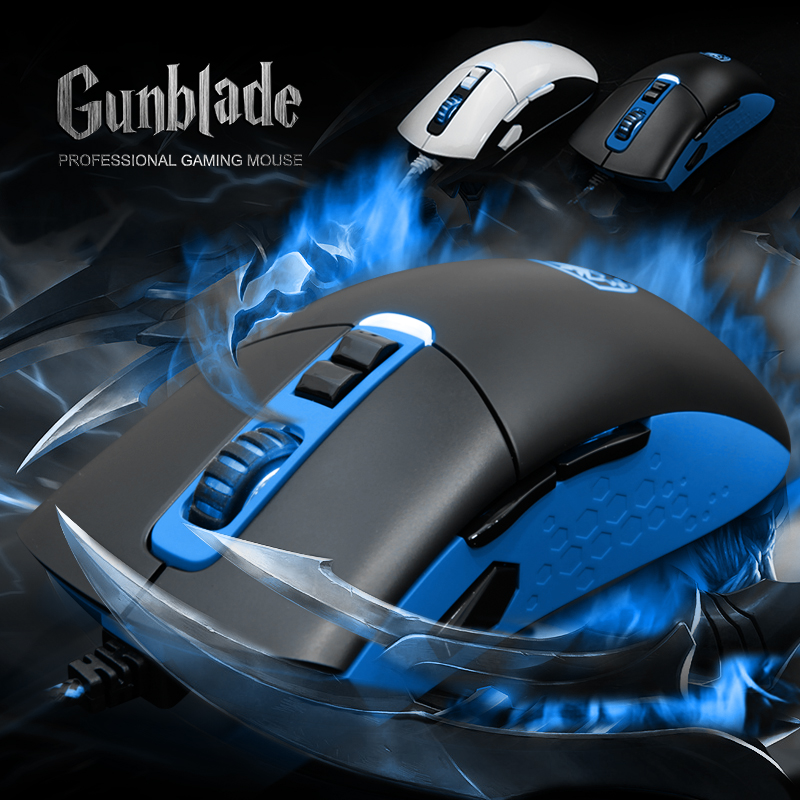 There are 2 color options of Gunblade: Blue and White. The reasonable buttons layout helps gamers identifying individual buttons quickly with less misclicks even during intense gaming. Besides, with the customizable buttons, you will react faster than the rival and seize the initiative. It could be your essential computer accessory to skyrocket your performance.
Add Gunblade into your gaming "weapons" list today!
For more details, please check out here.
Choose your country/district and buy the product, please click here.