SADES Steps Up as a Sponsor to ADVICE Thailand's Esports Tour 2019
Shenzhen, China -- SADES, a leading Chinese brand of gaming headsets and other peripherals, has collaborated with ADVICE Thailand on bringing the eSports fun all over the country. With over 500,000THB worth of prizes in total, tournaments for games such as Arena of Valor, PUBG, among others were held in several ADVICE branches and 18 universities nationwide.
This event started in late July to mid-October from Northern Chiang Mai to Northeastern of Thailand and then to Southern Phuket, with last competition in Bangkok University. 200 matches were played during the whole tournament, together with 18 champions were selected each game. The last two winners took place at Bangkok University on 11th October 2019: LOFN Thefirstone - ROV and Daruma Gaming PUBG.

Aside from the tournaments, the tour was filled with fun events such as casting contests, meet and greet with famous actors, djs and eSports teams, modding sessions and lots of raffles! Attendees also got great accommodations from top brands in the eSports industry.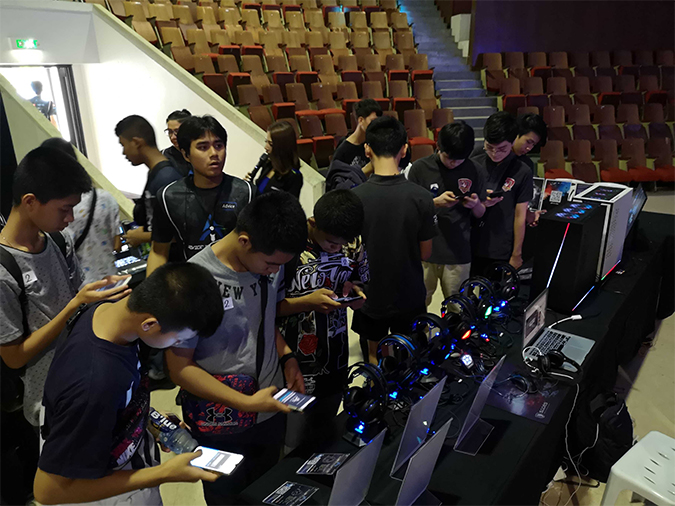 "We believe this eSports tour is a great way to connecting with Thai gamers and growing together with them", said Dame Deng, International Sales Manager for Sades. "It is a big pleasure for Sades to have participated in this event and surely this won't be the only time we're present."
Sades expresses their warmest appreciation to ADVICE for the successful tour. The brand couldn't be more proud of this partnership and is looking forward to more collaborations in the future.