Team SADES 2020 SUMMER
ADVANCING TO THE PUBG CONTINENTAL SERIES – THE TEAM SADES EXPERIENCE
Taiwan, 2020 – It has never been an easy road for Team Sades, but little by little, they have proved to overcome each challenge they were faced. Last season was not meant for them, but this year, they have managed to make a comeback and secured their way to a brand new level.
Team Sades – PUBG, a professional esports team brought by Sades has been around since 2018. It used to have two sub-teams before the team made a move in 2019 to merge into one stronger team that is what the Team Sades right now. Earlier this year, the team announced signing of PML Phase 3 championship with team members Zack, KJAY, UKL and YuriQ_X, and from there, they proved to be an amazing generation.
Facing familiar teams on PUBG Master League 2020 (qualifying tournament to the PCS2), the team covered the top spots on every game. With their teamwork and dedication, they scored points way above their performance from the last season. Finishing the tournament strongly, they landed as runner ups and were able to qualify for the PUBG Continental Series 2.
As this is the team's first time to experience a new breed of enemies, PUBG Continental Series 2 - Asia has proven to be tough on the team. They did pretty amazing though as on the first day, they managed to be on the 11th spot. 2nd day was a bit tougher – as they fell to the 14th spot. Finally, they fell on to the 16th spot and found it pretty challenging to climb ranks and recover. The PCS2 chicken dinner was clearly not for them this season – but surely the team is going to inch closer next time!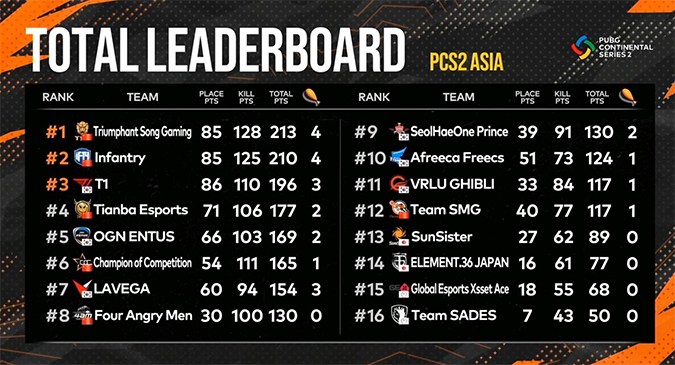 'While this a loss to the team, we feel very excited about how Team Sades fared all throughout PML and PCS. It's unfortunate that they were not able to make it to the next round, but with all the lessons learned from this journey, we're sure they'll come back stronger on the next season.' said Dame Deng, International Manager for Sades. 'Our motto is growing together with gamers, and as we can clearly see Team Sades growing season by season, we couldn't be any more proud.'
Sades congratulates all winners and participants for a performance well done. Lots of tournaments in the future and the excitement for esports is only growing over time. Stay safe and game on, wolves!