Kaisaya Community Cup in Philippines 2020
Philippines, September 2020 -- The first Mobile Legends Leg of the Kaisaya Community Cup, sponsored by Sades just concluded with Misfit Gaming PH emerging as the champs!
Dominating on a 4-0 win score, Misfit Gaming PH proved to be one of the best in online community events in the Philippines. They were sent down to the lower bracket by their contender Planet Namek Genesis on a 3-2 score, but that didn't stop them from fighting back and claiming their crown!
Comeback is real after all!
For this tournament, the champs bagged PHP 7,500 and 5 pcs. of SADES Assault Backpacks. On top of that, 6 lucky viewers got to win exclusive Sades merch.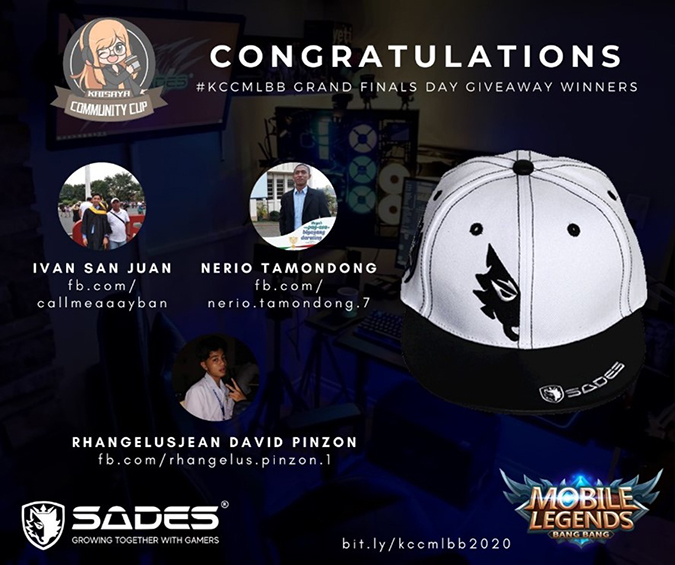 Things are only heating up as we now enter the second half of the cup. Marvel Super Wars is currently ongoing and the second leg of the Mobile Legends Tournament is yet to come so stay tuned, wolves!
#KaisayaCupxSades #GrowingTogetherWithGamers